Naples Area Commercial Photography and Real Estate Photography Prices
100% Satisfaction Guarantee
High quality imaging for Naples and southwest florida
What sort of photography do you need?
Sun Services SW provides Naples, Marco Island, Bonita Springs, Fort Myers and their surrounding areas with  Commercial Photography, Real Estate Photography, Aerial Imaging and Photography, Rental Listing Photography, Hotel and Resort Photography and more.
Choose a service below for current pricing or to request a quote. If you are requesting a quote please remember to be as detailed as possible so we can provide you with the best and most accurate estimate.
100% Satisfaction Guarantee
Testimonials From Happy Costumers
Jon is that rare photographer that takes the time to analyze a properties best photo positions and perspectives to give the maximum 'Wow' factor to your listing. He truly loves what he does and it shows! And that goes for his aerial drone shots as well. Its great to have it all done at the same time, by the same photographer, to mesh everything together to tell one unified story about your listing. There's nothing like having the boss show up to do the job rather than an employee or subcontractor who rushes through the motions just to get to the next appointment.
Bill Rapps | Waterfront Realty Group
We are very happy we have found Jon! His attention to detail and professionalism has made working with him a very enjoyable experience. Jon understands how important timing is and makes it a priority to send us the presentation in a very timely manner. Both our team and our customers are blown away by the quality of his photos. We look forward to continuing our partnership.
John Egan | William Raveis South Bay
Jon Kreider, of Sun Services SW Photography, has proven to be an amazing partner in showcasing our listings. He has created amazing tours of both our listed properties for sale and rent, and the neighborhoods where they are located. His attention to detail is the best in the business. He doesn't miss anything! He provides a prompt response to any request, and his turn around time is simply the best. He's become a trusted partner of The Garlock Group team!
Lesley Garlock | The Garlock Group
After seeing Jon Kreider's work on several MLS listings of properties with which I am familiar, I asked him to redo the photos previously taken for a very moderately priced and vacant listing. The difference between his photos, and those previously taken by another real estate photographer are truly amazing. His lighting brightened the space, his focus on the smallest details presented the property as a great value in a beautiful neighborhood. His is the best, and Ill use him for all my future listings.
Nancy Kamenick | South Bay Realty
100% money back guarantee 
We are certain you will be satisfied
Our prices are very competitive and backed by a 100% satisfaction money back guarantee
Sun Services SW offers a 100%, no questions asked, totally unbeatable guarantee with absolutely no risk to you. If you are not satisfied with the photographs, we will either come back and shoot again, or you can hand the photos back and pay nothing.
The guarantee I offer to you here is entirely unconditional. If for any reason you don't like the images and we can't correct them, you don't pay one single cent. Simple as that.
All the risk is laid on my shoulders – I shoot the photos, and you be the judge. The decision is completely up to you or the home owners.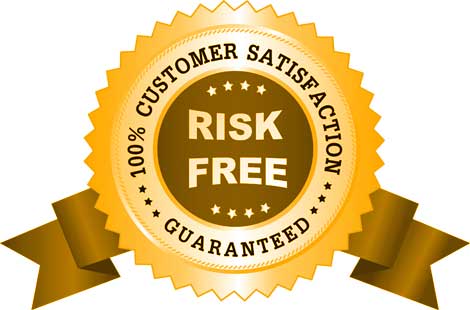 How Can I Help Today?
Have something you need some help with? You can get in touch with us quickly by filling out the simple form here or you can call us at 239-285-5320.
You can also email us at Jon@SunServicesSW.com
Sun Services SW is a full service Commercial and Real Estate Photography provider serving Naples, Marco Island, Bonita Springs, Fort Myers, Estero, Cape Coral and all of Southwest Florida.