Rental Listing Photography
Quick Fact: Professional images can help you rent a listing faster.
This goes as well for the Naples area and its seasonal and annual rental listings and leases, which need a little extra boost when it comes to renting quickly; especially in Naples' and Marco Island's competitive rental market. Seasonal rental listings have a shorter window to attract attention from the right tenants and you need professional images  of the property that showcase the space as a renter would like to see it. 
High quality rental listing photography can lead to shorter time on the open market, attract better renters and increase the value of your property.
Virtual First Impressions
Think About It This Way…
Someone wants to go on Vacation in Naples, Marco Island, Bonita Springs, Ft Myers Beach (the list in Southwest Florida goes on and on) and they live in let's say Ohio. What is the first thing they are going to do? Hop on a plane and come check it out? No, they are going "Online"!
This means you need to show off the features that a seasonal renter  would be attracted to for the given season. For "winter" listings in Florida, renters want to see why the space is the perfect reprieve for their winter woes. Your rental listing images should highlight the natural light in teh spaces and give the interested rente or buyer a feeling of warmth. Show them why they want to escape the cold and stay in your listing in sunny Southwest Florida.
Four out of five renters use online resources to assist in their home search (84 percent), which is the most commonly used resource. This is followed by direct contact with the property owners/landlords (62 percent), and referrals by friends, relatives or neighbors (59 percent). Over half (53 percent) also consider property managers or leasing agents to be resources during their search.
Zillow.com
Reach The Right People
Higher end marketing materials will attract higher end renters. These are the people who pay more and come back often.
Get More Attention
Well lit, sharp in detail and eye catching composition will attract more "clicks" than a darker duller image on a website.
Create a Rental Brand
If you are a property manager consider the positive effect of consistent professional imaging across all of your rental listings.
100% Satisfaction Guarantee
How Can Sun Services SW Help You With This?
Attention to detail
We never just set the camera up and shoot. We look at the room and adjust as needed.
True colors
With the use of custom lighting and editing techniques we show the true colors.
Aerial imaging
State of the art drones capture the big picture from above.
Virtual Tours & Marketing
Easy to edit and powerful virtual tours (Branded & Unbranded) give you control.
Fast & Reliable
With 24 hour average turnaround times we can help you make it happen!
Customer Based Service
With online scheduling and easy payment options the customer comes first
Naples Area Property Managers
High-End luxury condominiums, modest-yet-profitable smaller units and single family homes might seem to be in opposite corners of the Naples Real Estate market, however, they all share a common trait: they are all in high demand as seasonal rentals and annual leases. And no matter what the value of your rental listing, you need to make it stand out to potential tenants.
Many property managers in Naples think that only their high-end luxury rental properties are worthy of professional rental listing photography, but this could not be further from the truth. High quality images help you get ahead of your competition.
Studies have even indicated that rental properties put on the marketplace with low-quality imaging can take up to four times longer to be leased when compared to those marketed with professional photography.
How Do We Get Results?
We never rush. Every scheduled session is given enough time to get the job done right.
We work with the agent, homeowners and stagers to make certain things are just like they need to be.
We use custom lighting and editing techniques on every listing.
If needed, we can edit in clear blue skies on cloudy days, helping you get your listings up quicker.
Our aerial photography is hi resolution and we get dramatic scenic images.
Our virtual tours are powerful marketing tools, providing the agent with total control over their listings.
We typically deliver images within 24 hours of the scheduled session.
Naples's Fastest Growing Real Estate Photography Company!
Sun Services SW Real Estate Photography provides Naples, Marco Island, Bonita Springs, Fort Myers Beach, Ave Maria, Golden Gate Estates, Estero, Cape Coral and all of the Southwest Florida area with high-quality, reliable, hassle-free and competitively priced imaging and marketing materials. If you are not completely satisfied and confident that your current media provider is giving you all you need to succeed, then please reach out to us for a quick analysis of your present real estate listing marketing strategie
Contact us today for all of your Commercial Photography and Real Estate Photography needs. Call Now: 239-285-5320.
100% Satisfaction Guarantee
Testimonials From Happy Costumers
We are very happy we have found Jon! His attention to detail and professionalism has made working with him a very enjoyable experience. Jon understands how important timing is and makes it a priority to send us the presentation in a very timely manner. Both our team and our customers are blown away by the quality of his photos. We look forward to continuing our partnership.
John Egan | South Bay Realty
Jon Kreider, of Sun Services SW Photography, has proven to be an amazing partner in showcasing our listings. He has created amazing tours of both our listed properties for sale and rent, and the neighborhoods where they are located. His attention to detail is the best in the business. He doesn't miss anything! He provides a prompt response to any request, and his turn around time is simply the best. He's become a trusted partner of The Garlock Group team!
Lesley Garlock | The Garlock Group
Free Quote
Our prices are very competitive and backed by a 100% satisfaction money back guarantee
Sun Services SW offers a 100%, no questions asked, totally unbeatable guarantee with absolutely no risk to you. If you are not satisfied with the photographs, we will either come back and shoot again, or you can hand the photos back and pay nothing.
The guarantee I offer to you here is entirely unconditional. If for any reason you don't like the images and we can't correct them, you don't pay one single cent. Simple as that.
All the risk is laid on my shoulders – I shoot the photos, and you be the judge. The decision is completely up to you or the home owners.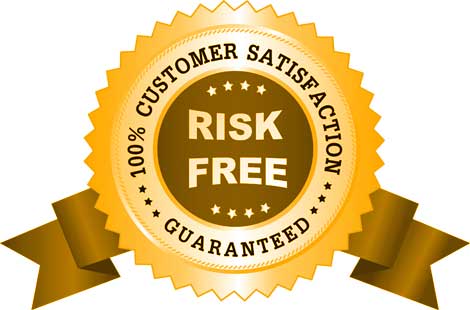 How Can I Help Today?
Have something you need some help with? You can get in touch with us quickly by filling out the simple form here or you can call us at 239-285-5320.
You can also email us at Jon@SunServicesSW.com
Sun Services SW is a full service Commercial and Real Estate Photography provider serving Naples, Marco Island, Bonita Springs, Fort Myers, Estero, Cape Coral and all of Southwest Florida.