5 Questions To Ask Before You Hire A Real Estate Photographer
If you're a Naples real estate agent, you can't afford to underestimate the value of professional real estate photography. It can be tempting to cut corners and try to take the pictures yourself, just to get some images up online, but pictures that are captured by a true professional will put your listing in its best possible light, both literally and figuratively.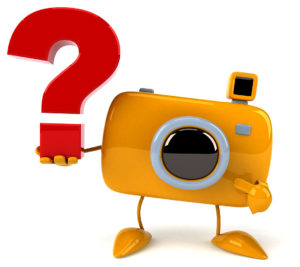 The problem is, how do you know you are hiring a true professional? To help you make sure you are getting the right photographer for your needs, here are 5 questions to ask your prospective real estate photographer.
Can you show me a portfolio of your real estate photography?
If the answer is "no" here, you can go ahead and start looking for someone else. It's imperative that you find a photographer who has a strong portfolio of work in the architectural and real estate market. Hobbyists or even professional photographers who specialize in another area, such as weddings, portraits, or events, may think they can take on the job just because they know how to use a camera, but real estate photography is a different animal that requires a specific set of skills.
A professional real estate photographer knows to highlight those attributes that will catch the eye of your potential buyers. Just how they do that leads us to your next question…
Will you stage the home?
Not all real estate photographers will do this for you, but the best ones will. Sure, it may come at an extra fee or a higher base price, but your vision for how a room should look and how things appear through the photographer's lens may be very different. By having your photographer stage the rooms of your listing, it will help them to make the space as good as it can possibly be on camera.
Staging a room may be as simple as removing some basic items from countertops such as paper towels to re arranging furniture (with homeowner's permission) to give the camera a better view.
Some real estate photographers may even have access to props, such as furniture, that they can use to stage the home for you. This will help them showcase a room's most attractive features, and take attention away from its lesser areas. But more than anything, they should be able to stage a room to make everything look perfect for the camera, not the naked eye.
What types of photoshoots do you offer?
This might seem like an obvious answer to you: the photographer will take pictures of the inside and outside of the property. But there is actually more that can (and should) go into it.
For many Naples or Marco Island listings, you'll want to show off how the home looks at dawn or when the sun is setting in the evening. Great photographers will be flexible and know when the light will be just right to highlight certain features of the home. This may require them to be on site later in the evening or first thing in the morning, but the best photographers will be willing to go this extra mile to capture the finest images.
And the time of day also plays into interior shoots. How the light hits certain rooms, or if certain windows have a great view, will play into when a real estate photographer will take pictures in those rooms. Discuss with your photographer what kinds of shoots he or she will do on your property, and they should be able to outline these situations.
When will I receive my photos?
This is what it's all about, right? Chances are you need your photos yesterday, so a photographer that can turn their final product around quickly will be the most attractive, as long as they don't skimp on quality in the process. You don't want the photographer to rush and deliver images that aren't their very best work, so it may be worth it to give them a bit of extra time.
After all, that first impression the images make with potential buyers may be the difference between scheduling a viewing or moving onto the next property. Avoid the temptation to post temporary images from your phone, and let the professionals work their magic.
Who owns the images?
This is an important question to ask, because you might assume that once the photographer hands over the photos, they are yours to use however you'd like, but often, this isn't the case.
Sun Services SW offers several different types of Photography such as real estate, architectual, interior design, hotel and resort and commercial photography being just a few exeamples. Each type of photography will require a different use for the end user or our clients. With this in mind, we may price our photography based on the duration of use, range of use or other stipulations.
With this in mind, our real estate photography pricing is based on short term needs or the average life of a real estate listing. Real estate photography costs are kept down by a shorter and less broad license agreement.
Check here for more information on our Real Estate Copyright agreement.
This is important to keep track of, because violating a copyright is a situation you don't want to get yourself into. While the copyright agreement may seem restrictive on the surface, it actually helps to protect both the agent and photographer, as well as keeping the cost of the real estate photography down.
If you're looking for a professional real estate photographer in Southwest Florida, Jon Kreider at Sun Services SW has served the area since 2013. A commercial photographer serving the Naples, Marco Island, and Bonita Springs communities, Kreider specializes in real estate photography and video, bringing homes to life online before they are viewed in person. Visit Jon's website or shoot him an email today to discuss your real estate photography needs.